HELPING OVERSEAS NURSES SINCE 1998
Start your new life with a Nursing Career in Australia



600+ permanent residencies

85 % still with same employer
We've been helping overseas nurses work & live in Australia since 1998
Nursing Careers Australia is a global education firm that specialises in helping overseas nurses work and live in Australia. We will show you how to experience financial freedom, unlimited career opportunities, and an exciting new life in one of the most beautiful places on earth.
Move to Australia and you will be able to enjoy the perfect balance of work life, and family time as well as great opportunities for adventure.
Nursing jobs in Australia
A shortage of qualified nurses in Australia means that career options in the nursing industry are greater than ever before. Salaries for Registered Nurses range from AUD$53,900 to AUD$75,000 – resulting in a high quality of life for the whole family.
Becoming a nurse in Australia
There are a number of ways to become a nurse in Australia for Internationally Qualified Nurse or Midwife
How it works
We follow a simple & effective process
More like a family than a recruitment agency.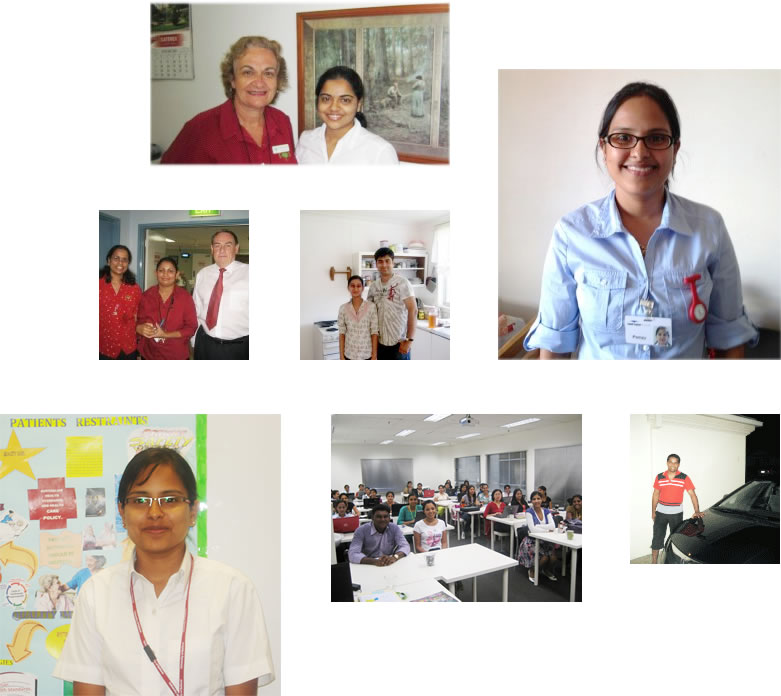 "I like everything about this country – the people, the living conditions, the culture – and I'm very thankful for Nursing Careers Australia in helping me find a great job so quickly."

Shankur from Kerala
"I like everything about this country – the people, the living conditions, the culture – and I'm very thankful for Nursing Careers Australia in helping me find a great job so quickly."

Shankur from Kerala
"I like everything about this country – the people, the living conditions, the culture – and I'm very thankful for Nursing Careers Australia in helping me find a great job so quickly."

Shankur from Kerala